3 easy steps to more privacy & uncensored DNS access!
Step 1 - Open network settings
On OS X dns resolvers have to be set per network port/card. This means that if you are using both ethernet and wireless-lan, you will need to follow this tutorial two times for both interfaces. Start by going to the network settings (search 'Network' in the system settings).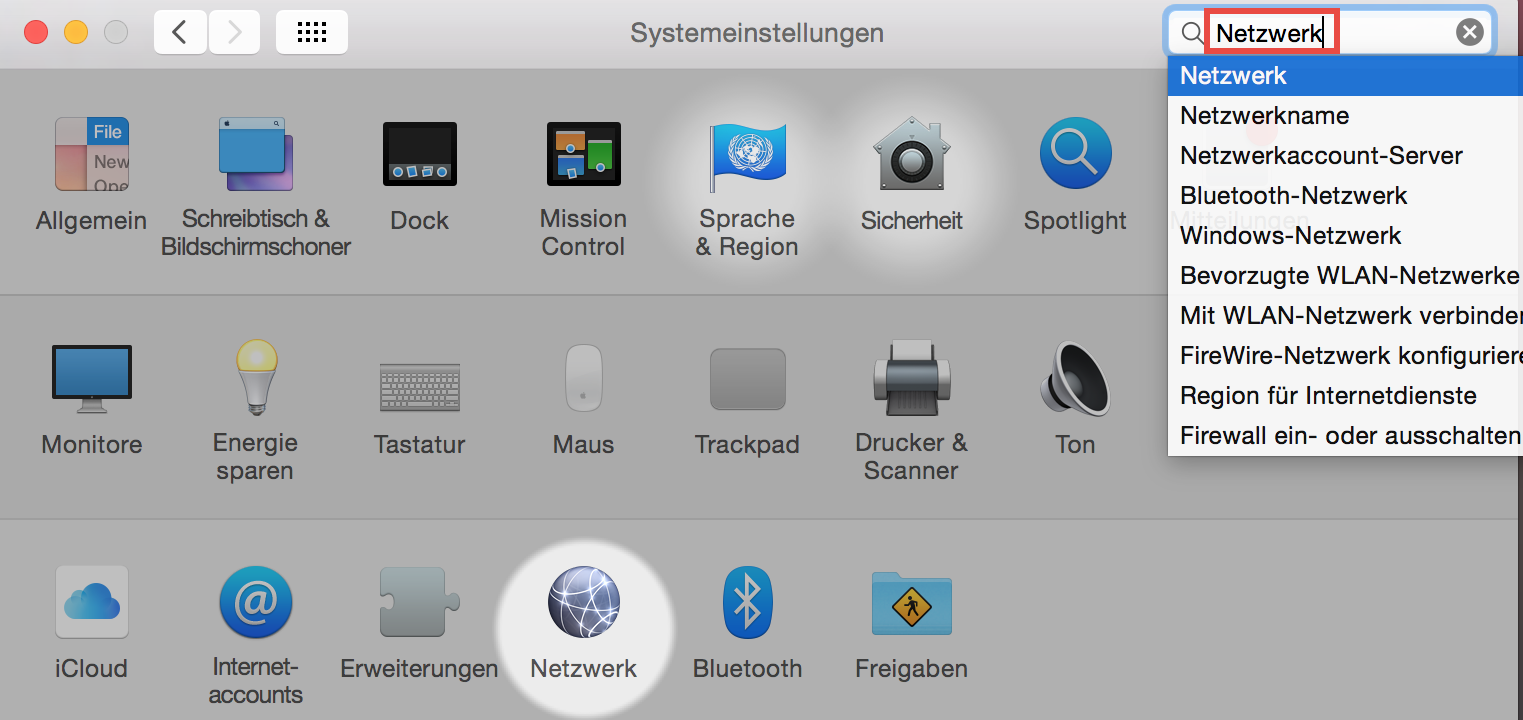 Step 2 - Navigate to the DNS server settings
Next click on the interface card and then on 'more options'. Now you start off in the WLAN/Ethernet tab. With a click on 'DNS', you can find your current DNS settings. Please remove all the IPs which are currently in the 'DNS-Server' section.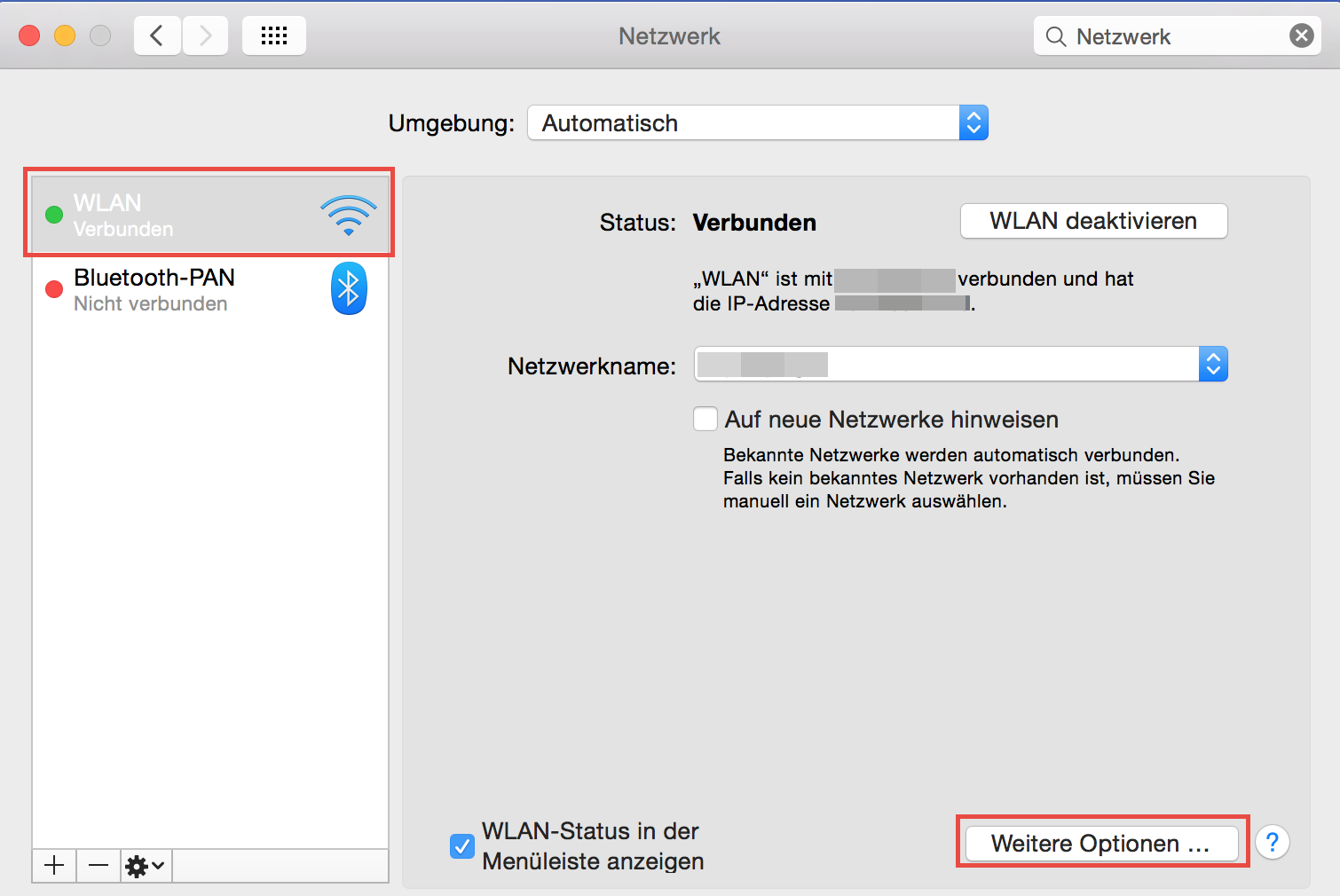 Step 3 - Enter the DNS.WATCH DNS-Servers
Now the white box stating the DNS-Servers should be empty. Next, click on the '+' under the box to add the new DNS server IPs. Please enter all of them in the correct order to ensure stable operation.
First entry: 84.200.69.80
Second entry: 84.200.70.40
Third entry: 2001:1608:10:25::1c04:b12f
Fourth entry: 2001:1608:10:25::9249:d69b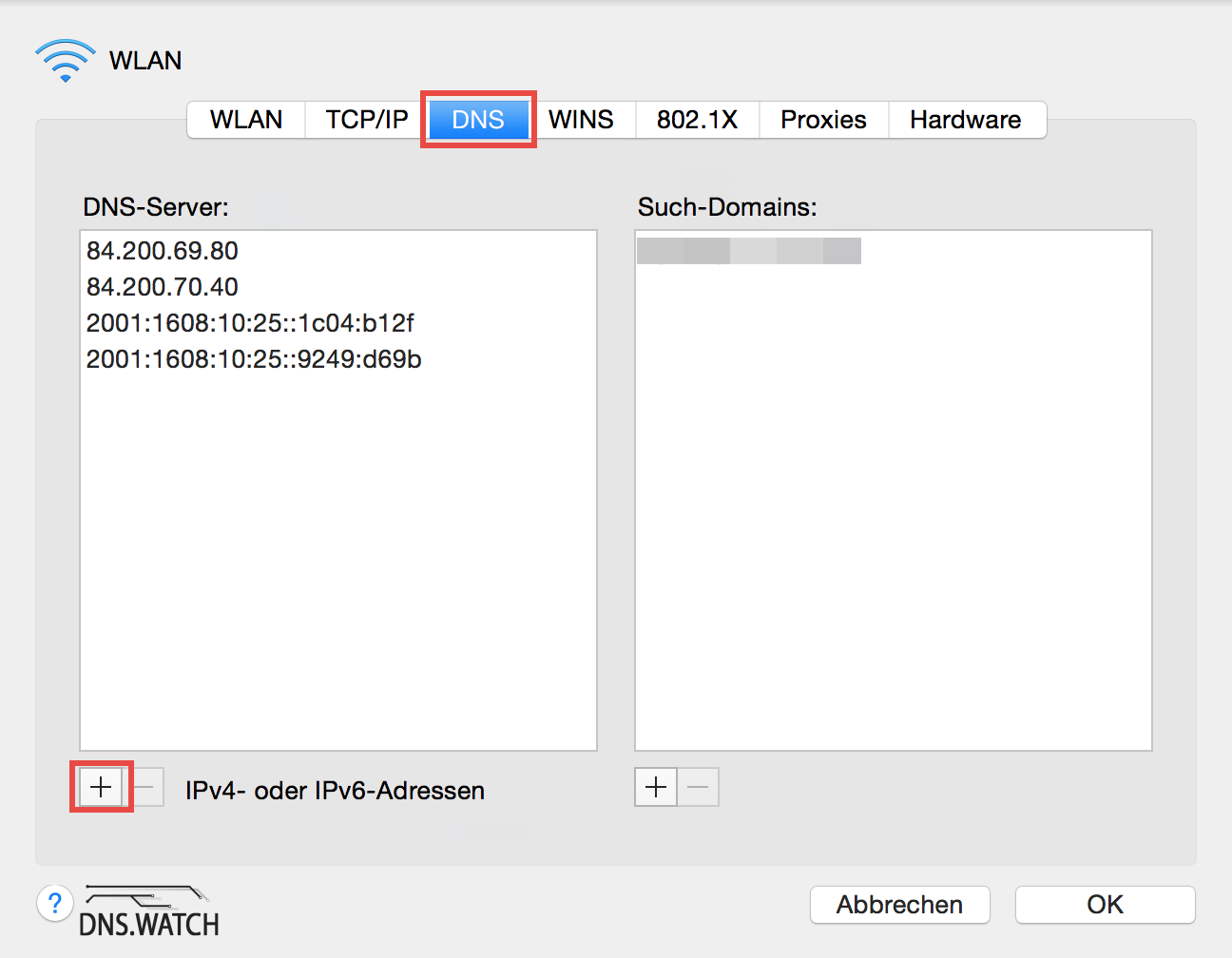 Thanks to
apfelpage.de
for providing us the pictures.